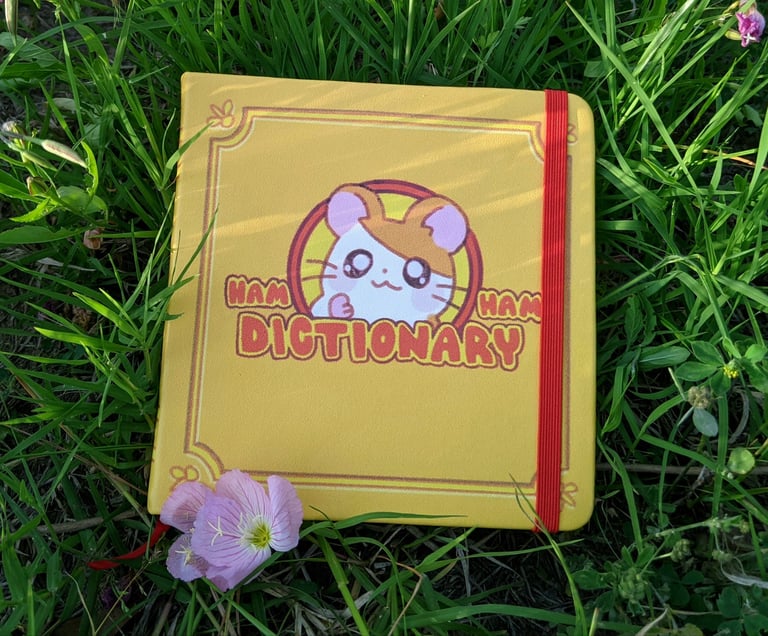 PREORDER | Ham Ham Dictionary ( Sketchbook )
THIS IS A PREORDER ITEM
Books are currently in production and should be in around early next year! I will keep you updated on twitter (@jyahm_)
If you order a preorder item with already available items, everything will be shipped together when the preorder items arrive!! If you need an available item soon, please order them separately from the preorders.
Gasp-p! Forgot your hamchat again? That's okay, don't be bluhoo!! Here's a brand new dictionary for you, completely blank and ready to be filled out!! 🐹
Comes with a ribbon, band and back pocket!
Size: ~14.5cm length x 14.5cm width x 1.8cm thickness
Cover Material: PU Leather
Paper: 56 sheets (112 pages), 180gsm white art paper