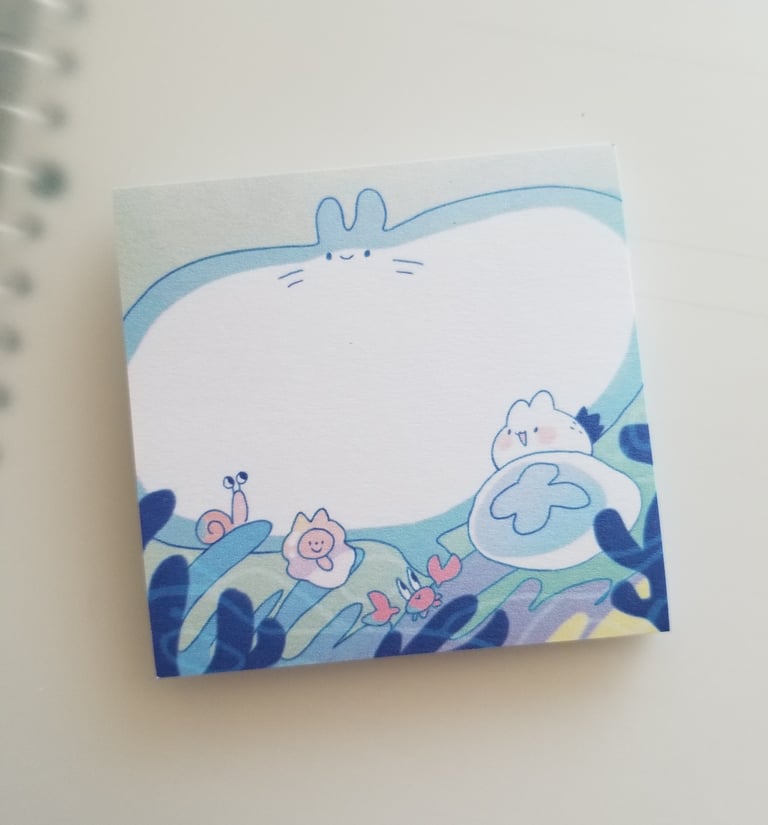 Seafoam & Friends: Manny's Tumby Memopad
Write on Manny's tumby and let them display your message to everyone in the entire ocean..!! Or just use it as a regular sticky note for your nautical needs.
Misprints: image was over cropped
Try not to bring it up with Manny- they're a bit self conscious about their size!
3x3in
50 sheets per pad!