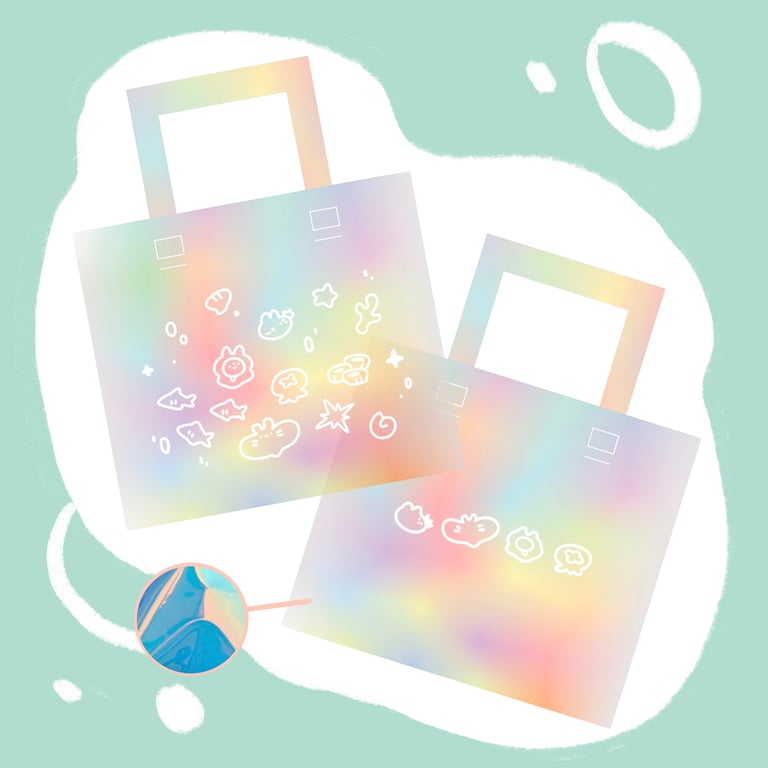 PREORDER | Seafoam Holo Tote Bag
THIS IS A PREORDER ITEM
This should be in within three months at most but please keep in mind that delays are always possible. I will keep you updated on twitter (@jyahm_)
If you order a preorder item with already available items, everything will be shipped together when the preorder items arrive!! If you need an available item soon, please order them separately from the preorders.
Double sided holographic tote bag!
Size: 30cmx34cm (appx. 11.8"x13.4")
Have you ever wanted to bring a whole ocean around with you?? Maybe use it as a magical vessel for all of your needs? Well, you can't but you can pretend!! With Seafoam & friends, nothing is impossible!! ( Probably! )